The Finest Alameda CA Plumbing Repair & Installation Service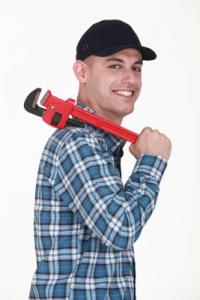 When you invite someone into your home to provide a service, whether it is a plumbing repair, a satellite television hook-up or even a weekly house cleaner, you need to be able to trust the person you let in the door. This is why our Alameda plumbing company screens all of our employees with background checks and drug tests to make sure that only the most trustworthy technicians are on our payroll. We'll never send someone to your home that we wouldn't feel comfortable with in our own. Our plumbing techs live up to our motto of "trust first" every day of the week.
This dedication to having trustworthy employees is just one of the ways we deliver value to you in our service. Not only will you get a trustworthy contractor, you'll get one that knows his stuff. All of our technicians are state certified, fully licensed and insured to complete all commercial and residential plumbing repairs in the state of California. But that's not all, we also equip our contractors with the latest diagnostic and repair technology to make service faster and more thorough. Since we charge by the hour, this lowers your bill substantially as compared to a plumber without our tools.
Our Alameda Plumbers Rely on Industry-Leading Equipment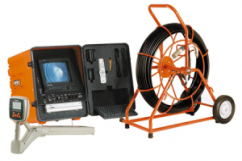 We use this high-tech equipment to assist us in repairs ranging from gas line leaks to hidden water leaks beneath slab concrete. Of course, not all jobs need a high-tech solution, some just need good old fashioned experience. Our techs have been repairing plumbing fixtures, leaky pipes and malfunctioning water heaters for well over a decade. Our Alameda plumbing contractors know what type of faucet you have just by looking at it and we know exactly what we need to do to get a leak fixed, whether it be replacing a cartridge or simply readjusting an O-ring. Our experienced staff doesn't waste time looking through manuals for every repair, we've done so many that we know most basic repairs like the back of our hand.
We Cover Plumbing Repairs & Installations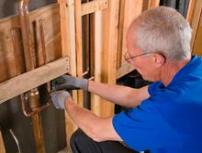 Repairs are only one part of service. We also offer full installation for major appliances like water heaters, water softeners, dishwashers, refrigerators and washing machines. If you are looking to upgrade to a new appliance, we can help you pick out the one that fits your needs now and that will continue fitting your needs for years to come.
We also do new construction work. If you're looking to expand your business or put an addition on your home, call us in before you draft the blueprints. We can help you create the most efficient plumbing set-up and help you avoid issues that may come up during the building process.
We Want to Perform Every Plumbing Job in Alameda CA!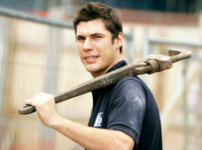 There's no kind of plumbing we can't handle, from the smallest repair to the biggest installation. That's why we honestly believe that you won't find a better plumber for any plumbing job, anywhere near the city of Alameda.
Whether you need a plumber for a total building remodel, or just a routine water heater repair, we want a chance to prove our dedication. We hope you'll agree that no plumber in Alameda works harder, communicates better, or does a better job. Call today and see for yourself!
---