The Finest Alameda CA Plumbing Repair & Installation Service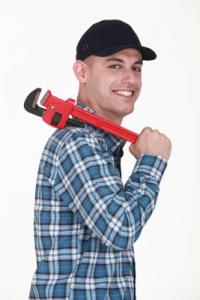 What makes a good plumber?
If you're like most homeowners, you probably want a plumber in Alameda who arrives early, stays late, gives honest estimates and gets the job done right. Sound good to you? Then you just found your new plumbers.
Our team members are carefully selected, screened, and trained to provide nothing short of the best service anywhere in the Bay Area. Our entire plumbing staff is licensed, insured, and bonded so you know you can depend on us.
Unlike other plumbing companies in Alameda, we're careful to communicate early and often to ensure we have all the necessary parts for the job before heading out. That means less time is spent running around and finding parts, so we can get straight to getting the job done.
Call now to schedule your service, or to speak with a plumber.
Our Alameda Plumbers Rely on Industry-Leading Equipment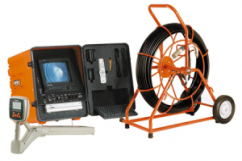 Sewer repair might not seem like the most complicated service, but you would be surprised. Even with trenchless sewer repair technology at our disposal, a sewer repair job can quickly add up while causing damage to your yard.
To avoid unnecessary sewer repair work, our team uses bleeding-edge video equipment to pinpoint your leak or stoppage before breaking ground. In some cases, that allows us to perform a partial sewer repair instead of a full replacement, saving you time and money. That's just one more little way that we go farther.
We Cover Plumbing Repairs & Installations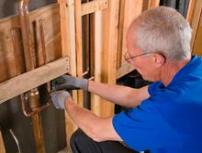 Of course, most plumbing work doesn't need any high-tech equipment. When it comes to replacing a sink, seating a garbage disposal or repairing a water heater, the most important factor is the plumber. Our dispatchers work closely with our plumbers to make sure that your technician is fully trained, equipped, and familiar with your equipment before hitting the road. We take every measure to keep our appointment times tight and keep you informed, so you won't be hit with unexpected costs.
We Want to Perform Every Plumbing Job in Alameda CA!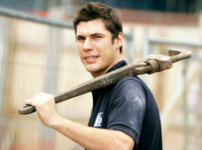 There's no kind of plumbing we can't handle, from the smallest repair to the biggest installation. That's why we honestly believe that you won't find a better plumber for any plumbing job, anywhere near the city of Alameda.
Whether you need a plumber for a total building remodel, or just a routine water heater repair, we want a chance to prove our dedication. We hope you'll agree that no plumber in Alameda works harder, communicates better, or does a better job. Call today and see for yourself!
---